3 Websites to Sell Real Estate (Land, Houses, Mobile Homes) in 2021
Looking to sell real estate but don't want to go through a realtor?
Here are ten websites you can use to sell real estate (land, houses, mobile homes) in the United States.
1) Ebay
Ebay.com
Ebay provides a number of different ways to sell your lot. You can choose to sell it using a 1-day auction, a 3-day auction, a 7-day auction, a 10-day auction, or a 30-day auction. Or you can choose to list it for a longer period of time if your ad is a classified's ads list, in which you have a set price for your land.
If you use the auction format, the highest bidder wins the auction. You can still sell the landfor a price that's comfortable to you by setting a reserve price, a price that must be met in order for you to have a winning bid. For example, if you're selling a lot for $4,900 dollars and the reserve price is $4,300 dollars, then you're not obligated to sell the lot, and no one is obligated to buy the lot, unless they bid $4,300 dollars or higher.
With an auction format, you can employ a "BID FOR DOWNPAYMENT" wherein the highest (winning) big is subtracted from the selling price (acting as the downpayment) and the balance is carried over a certain period of time at a certain percent interest or zero percent interest depending on what you want to do. Advantages to selling on ebay include the thousands of people you can reach, and the fact that there is a deadline depending on the length of your auction.
For the most part, auctions are bid up competitively in the last hour or less. The auction format generates excitement and competition as prospective land buyers put in their bids before the auction ends, hoping to get the property.
In order to prevent con artists from sending your non-winning bidders fake second-chance offers, keep your bidder's identities private. This can be eliminated by keeping your bidder's identities private. This option is available when you're setting up your Ebay ad.
Over the years, Ebay has come under some fire for a number of different reasons. One, they have a monopoly when it comes to online auction sites. Not only does Ebay have the most buyers and sellers, they also own PayPal, an online payment system that has a mountain of complaints.
Another negative with Ebay is this: if you have a problem with the billing, or you are being overcharged, it is extremely difficult to talk to a customer service representative. For some alternatives to Ebay, visit and search for "online auction websites".
2. Craigslist
Craigslist.com is a way to generate leads (prospective buyers) for properties. I
used Craig's List to advertise a 2/1 fixer upper house that I bought, with the help of a friend, at a tax deed sale for $6,300 dollars. After 10 months, I had received 375 e-mails from prospective buyers. Eventually, I listed the house on ebay where it sold for $18,500, earning a profit of $12,200 dollars. I still use those e-mail leads, now numbering more than 500, as an advertising resource.
Ironically, however, the buyer, was someone from the Craig's List leads who I had e-mailed to notify that the house was now on Ebay, where lots of people would see it.
Perhaps you can use this method with successs, too.
What is it?
Advertise your property on Craig's List to generate leads (collect e-mails of people interested). Then, place your property on Ebay and e-mail those leads a notice that your property is on Ebay, that they had better hurry because now thousands of buyers are seeing it.
3. Facebook Marketplace
Facebook Marketplace is absolutely the worst place to try to sell real estate online. Why? Because of the enormous number of people sending messages like: Is this available?
Yes. It is available. That's why it is still listed.
Think about the type of people who scroll their phones on Facebook for hours at a time. They live in a fantasy world. They've probably modified that profile picture of themselves.
I've posted my properties on Facebook only to get inundated with hundreds of messages that begin with: Is this available?
Then, I reply, with a copied-and-pasted: Yes, it is available. Please visit the website TheLandDepot dot net. At the website, click on "Featured Properties". All the details are there. Thanks!
At this point, I usually get one of two replies …
First reply: Thanks. (And rarely if ever hear from them again.)
Second reply: How big is the lot? What is the price? is there septic and well and power? Do you finance? (All these questions are answered at the website. I have 42 lots for sale. The price depends on the lot they are interested in buying.)
Facebook Marketplace sucks for selling Real Estate online. Do not waste your time.
Use DuckDuckGo.com and search for "best places to sell real estate online".
DuckDuckGo.com offers a lot of results that Google either intentionally misses or accidentally misses. Bookmark them. Try them.
+ + + + + + + + + + + + + + + + + + + + + + + +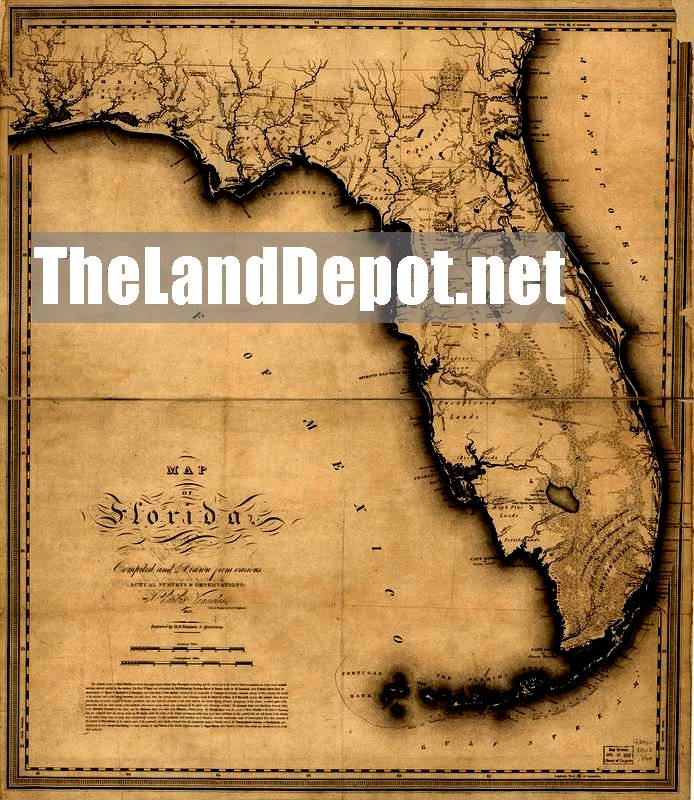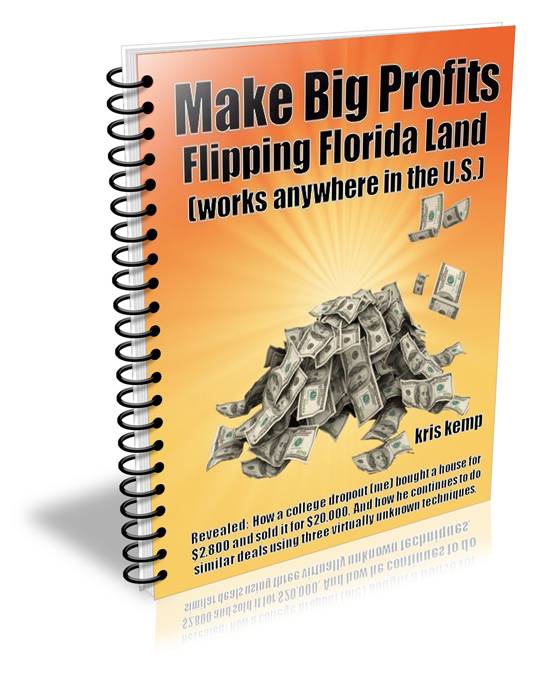 Curious to learn more about Real Estate investing for fun and profit? Discover the simple, powerful, effective strategies you can put into motion to find, buy, and flip properties—land, houses, mobile homes—for fun and profit in Florida or anywhere else in the U.S. I've written a few ebooks about this topic and I think you'll find them highly entertaining and informative, too. Click the links below to find out more:
Ebook Bundle for RE Investors + 2 Entries for your Chance to Win a Florida Camping Lot
http://www.thelanddepot.net/ebook-bundle/
Discover how to find, buy, and flip properties—land, houses, mobile homes—in Florida or anywhere else in the U.S. for fun and profit! If a college dropout (me) can do it, so can you!
www.MakeBigProfitsFlippingFloridaLand.com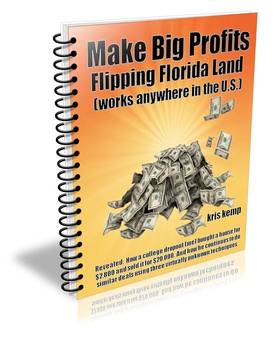 Revealed: How a college dropout bought a house for $2,000 and sold it for $20,000.

TheLandDepot.net
FlipFloridaLand.com
MakeBigProfitsFlippingFloridaLand.com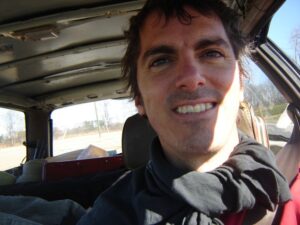 Kris Kemp is a writer, copywriter, musician, traveler, creative entrepreneur and the author of 20+ ebooks. He specializes in copywriting for sales pages, landing pages, squeeze pages, and email marketing campaigns. He has a variety of interests that share the common theme of freedom–health freedom, time freedom, financial freedom, location/travel freedom.
(Feel free to republish this article, as long as you leave the links in place.)
© Kris Kemp, 2020 & beyond